Alexandre Vu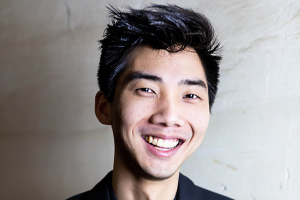 In concert in Salon
Alexandre Vu started playing violin in his native Vietnam at age 10. When he arrived in France in 2005, he studies in the classes of Maryvone le Dizès. After unanimously obtaining a first prize insinde Christophe Poiget's classes at the Boulougne-Billancourt Regional Music Academy, he was accepted at the National Superior Music Academy of Paris in the classes of Michael Heinz and later Aléxis Galpérine, where he graduated in May 2014.
Throughout his evolution, Vu has gained loads of experience within orchestras. He first started at the French Youth Orchestra under the direction of Dennis Russell Davies and Kwamé Ryan, then later at the Radio France Phylarmonic Orchestra and at the Orchestra of Paris, working with some of the greatest bandmasters of our time (Myung-Whun Chung, Jukka-Pekka Saraste, Alain Gilbert, P.Järvi, Ton Koopman, Yuri Temirnakov, Mikko Franck...). Since 2011, Vu is part of the Furians ensemble and regularly collaborates with the Lamoureux and Pasdeloups Orchestras.
In January 2014, he joins the Arod quartet.