Carlos Ferreira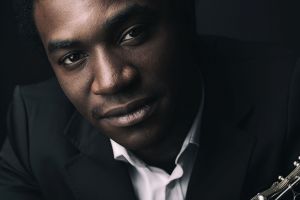 In concert in Salon
Born 18th November 1993, in Oporto (Portugal) Carlos Ferreira started his musical studies at six in a Wind Band Academy. At nine, he started to study with José Ricardo Freitas (Clarinets Ad Libitum – Buffet Crampon Artist) until he finishes his Professional Grade with hounours. After that starts to study with Nuno Pinto (Clarinets Ad Libitum – Buffet Crampon Artist) in Escola Superior de Música e Artes do Espectáculo (Oporto) where he worked also as a Clarinet Professor Assistant while a student.
At age of 19 he was nominated Clarinet - Soloist B of Fundação Orquestra Estúdio integrated at Guimarães – European Capital of Culture. He played in several others orchestras, such as Aproarte Symphonic Orchestra, Esmae Symphonic Orchestra, Orquestra XXI, Orquestra Freixenet Madrid working with some international renown conductors.
Played as a Soloist with Esmae Symphonic Orchestra and has played in some festivals in Portugal and Spain as a soloist and also in chamber music. He is a fundator of several chamber music agroupments like Quinteto Klaue, Quinteto Reicha, Éclatant Ensemble, Symbio Reed Quintet, Gran Partita Ensemble.
Winner of 15 prizes in national and international soloist and chamber music competitions like International Clarinet Association Competition (ICA), Saverio Mercadante International Clarinet Competition (Italy), Lisbon International Clarinet Competition, Young Portuguese Musicians Prize.
Was invited by Paul Meyer, Emmanuel Pahud and Eric le Sage to play in the Festival Musique à l'Empéri in July 2016.
In the Season 2016/2017, he will be Academist in the Royal Concertgebouw Orchestra.
Currently he is studying in Escuela Superior de Música Reina Sofia in Madrid with Michel Arrignon.