Isabel Sörling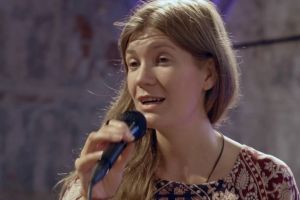 In concert in Salon
Isabel Sörling is a voice improviser, composer and musician, born in Ulricehamn in Sweden 1987. She is currently based in Gothenburg and Paris, often working with musicians from France, Scandinavia or other european countries on the jazz and improvised scene. (Airelle Besson Quartet, Paul Lay Trio, Cabaret Contemporarian, Paul Anquez, Bribe4, Guilhem Fouzat and more)
Isabel also co-leads the two Swedish groups FARVEL and SOIL COLLECTORS as well as her own solo project MARELD.
Her projects spans over a vide range of different musical styles, from improvised music, jazz, pop, rock, contemporary music and more.
​
Between 2008 and 2009 she studied jazz at Ljungskile Folkhögskola in Sweden. Later she studied improvised music at the University of Gothenburg, where she also did a exchange year at Conservatoire National Superieur Musique et Danse in Paris. In 2010 Farvel won the Young Nordic Jazz Comets, and in 2012 they were awarded with the Swedish National Radio prize "Jazzkatten" for Newcomer of the Year.
Further more Isabel has also worked as a studio musician with music composed by Armand Amar on the two documentaries "HUMAN" (Yann Arthus Bertrand) and "Terra" (Yann Arthus Bertrand, Michael Pitiot).