Natalia Lomeiko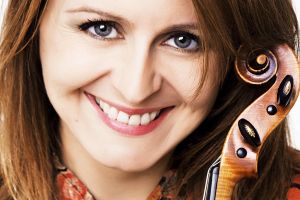 In concert in Salon
Hailed by Lord Menuhin as "one of the most brilliant of our younger violinists", Natalia Lomeiko has already established herself as a versatile internationally renowned violinist and as a Professor at the Royal College of Music. Having won numerous awards and prizes in Tchaikovsky, Menuhin, Stradivari, Tibor Varga International Violin Competitions, in the year 2000 she became Gold medalist and 1st Prize winner of "Premio Paganini" and won first prize in the Michael Hill International Violin Competition.

Natalia Lomeiko is a very keen chamber musician, establishing a Duo with her husband Yuri Zhislin, she regularly plays with Daishin Kashimoto, Amihai Grosz, Claudio Bohorquez, Katia Skanavi, Natalie Clein and Alexander Sitkovetsky.

In the next concert season Natalia will collaborate with Maxim Vengerov in Mendelssohn's Octet and Mozart's Concertone, will tour as soloist with the Moscow State Orchestra under the baton of Maestro Simonov and participate in numerous chamber music Festivals in Italy, Austria, Germany, Japan and New Zealand.